Ny finansiering till forskningsprogram kring geopolitik och hållbarhetstrender
Mistra, Stiftelsen för miljöstrategisk forskning, har beslutat om ytterligare fyra år av finansiering för det tvärvetenskapliga forskningsprogrammet Mistra Geopolitics där flera forskare från Statsvetenskapliga institutionen ingår.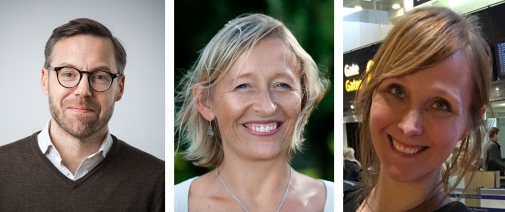 Finansieringen på upp till 60 miljoner kronor kommer att finansiera forskning, analys och samverkan vid sex ledande svenska universitet och institut och ledas från SEI, Stockholm Environment Institute. Forskarna som är engagerade i Mistra Geopolitics intresserar sig för frågor som rör geopolitik, mänsklig säkerhet och global miljöförändring.
Vid Statsvetenskapliga institutionen har Niklas Bremberg, biträdande lektor, Karin Bäckstrand, professor i samhällsvetenskaplig miljöforskning, samt Maria-Therese Gustafsson, biträdande lektor, beviljats bidrag för forskningsprojekt inom ramen för programmet. Även forskarskolan, Mistra Geopolitics research-school, som har koordinerats av Maria-Therese Gustafsson, får fortsatt finansiering i fyra år med nio doktorander.
Om projekten
Anticipating the future: humanitarian aid in a changing climate
Project participants: Niklas Bremberg (PL), Stockholm University, Malin Mobjörk, SIPRI, PhD student, SIPRI/SU and Anna Michalski, Uppsala University.
This project examines how supranational and non-state actors are anticipating changes in the biosphere and how they are developing their capacities to be able to rapidly respond to humanitarian crises and surprises in the multilateral contexts in which they operate. The project focuses on the European Union (EU), and particularly its efforts on crisis management and humanitarian aid, and humanitarian actors such as International Committee of the Red Cross (ICRC) and the United Nations High Commissioner for Refugees (UNHCR). The mounting impacts of climate and environmental changes undermine livelihood conditions and influence forced migration and displacement. This occurs particularly in already fragile contexts where the capacity of states and societies to mitigate and prevent humanitarian disasters is already low. Conflict-prone regions are among those very fragile contexts that face a double exposure to humanitarian need: from the adverse effects on the biosphere, and from violent conflict and dysfunctional regimes. Recent years have witnessed increases in humanitarian need, and continuing changes in the biosphere, protracted conflict and the erosion of multilateral order make it likely that humanitarian need will continue to rise. This raises pertinent questions about who should act and how in a world facing increasing humanitarian need. This project therefore aims to examine how supranational and non-state actors anticipate future challenges and humanitarian needs, as well as how they are developing their capacity to respond to humanitarian crises. It will do so by paying attention to three parallel processes of transformation: climate and environmental changes, rising geopolitical tensions and changes in the multilateral system, and emerging technologies.
Project Governing large-scale transformations: State responses to large-scale climate risk
Project participants: Karin Bäckstrand, Stockholm University together with one PhD student.
This project will investigate how major geopolitical powers formulate transformative strategies for decarbonization and resilience to large-scale climate risk. The aim is to provide a better understanding of how geopolitical perceptions influence states' responses to climate change, taking the multilateral and polycentric context as a starting point. This will show how and why geopolitical perceptions facilitate or hinder the societal decarbonization plans required to mitigate climate change in major emitter countries and the EU. The focus on the state is justified by the fact that contemporary environmental problems are of a scale and gravity that necessitate state action, both domestically and internationally although voluntary action to combat problems of environmental degradation is evident in some situations and under certain conditions, most scholars agree that to comprehensively address and correct the market failures that underpin the climate crisis will require the involvement of the state. States are embedded in global networks of multilateral environmental treaties, which call for large- scale transformative action by states, market actors, NGOs and citizens to achieve sustainability- related and environmental objectives.
The project will study the interface between international institutions and state capacities to respond to environmental challenges: A PhD dissertation will empirically examine climate policy diffusion between the international, supranational and domestic levels, comparing states' national determined contributions (NDCs) and decarbonization plans.
Hardened accountability in the governance of agro-commodity chains from Brazil to Europe?
Project participant: Maria-Therese Gustafsson, Stockholm University, Almut Schilling-Vacaflor, University of Osnabrück and Andrea Lenschow, University of Osnabrück.
In the context of a lack of international conventions and rather ineffective private sustainability governance, the calls for new public policies to address the negative externalities of agro-commodity chains have become louder. This project analyzes the emergent public policies for regulating the soy and beef commodity chains between Brazil and Europe and discuss to what extent they have hardened the foreign accountability of corporations with regard to their human rights and environmental performance. The project combines document analysis of emerging public policies with multi-sited field work in Brazil to explore the impacts of such initiatives on local populations.