Michele Micheletti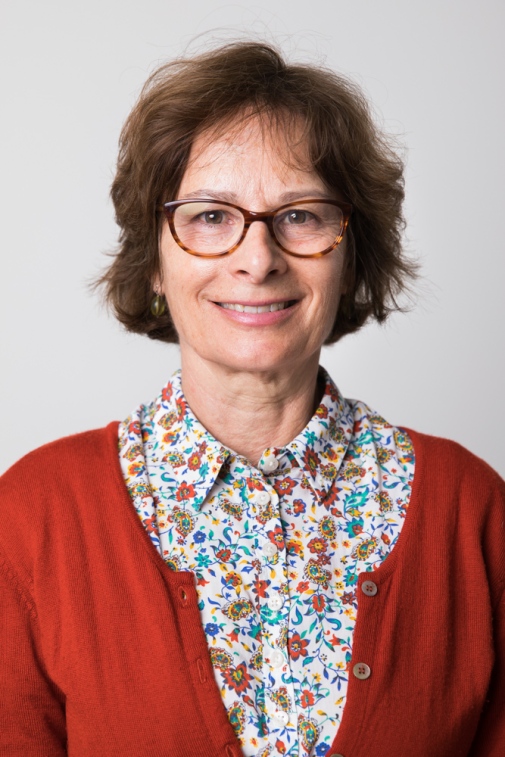 E-mail: michele.micheletti@statsvet.su.se
Tel: 08 163065 /+46 8 163065
Cell: 070 344 79 60 / + 46 70 344 79 60
Office: F 751

CV Michele Micheletti (23 Kb)
From January 1st, 2009, Michele Micheletti is the new holder of the Lars Hierta Professorial Chair. Her inauguration lecture, entitled "Politiskt deltagande - från Lars Hierta till Naomi Klein" ("Political Participation - from Lars Hierta to Naomi Klein") took place on 29 May, 2009, at Stockholm University.
Research profile
A main research concern of mine is the involvement of citizens in politics and democracy. My research career can be divided into six phases:
1) collective action and democracy;
2) multicultural democracy;
3) democratic auditing;
4) political consumerism and individualized forms of political participation and responsibility-taking,
5) creative participation,
6) sustainable citizenship, and
7) communication as political action.
Read more about my research profile
Research projects
Creative Participation - book on innovative forms of political participation
The book

Creative Participation as Responsibility-taking in the Political World (78 Kb) explores theoretically and empirically how people from different walks-of-life in the mature democracies in the Western world develop their politically productive capacities into creative activities to take responsibility for the common good of their immediate community and societies at large. It discusses how people in Europe and North America seek ways to take political responsibility for wrong-doings in politics. In some cases, the injustices they seek to right are perpetrated by the state itself through its own actions, incorrect actions, and even inaction. In other cases, foreign governments and transnational corporations are the targets of political action. The studies in this volume show that these concerned individuals participate and, at times, even invent creative forms of political involvement. They turn to the marketplace, the Internet, and use their personal networks and everyday routines to influence societal developments and events. They adopt an entrepreneurial and personal lifestyle that makes political action an integral part of their lives, and they use a variety of societal roles outside the citizenship role (voter, party member, etc.) to make their mark politically.
Whether in North America or Europe, emerging and surging forms of creative political action are characterized by individuals redefining the meaning of politics and taking politics in their own hands. Important features are the de-emphasis of the parliamentary or governmental arena as the only central sphere for political action, the blurring the division between public interest and private conduct, the infusion of politics into daily lives, and the way in which creative participation allows individuals to combine their own life courses and self-seeking goals with service to the common good.
Sustainable Citizenship
The project Sustainable Citizenship studies the barriers to and opportunities for sustainable action on the part of individual consumers in Sweden. This choice of subject matter is motivated by research showing the importance of consumer behavior as a key factor behind climate change, the role of private consumption in perpetrating environmental and social injustices, and the general problems that governments and civil society have had in convincing individuals to exercise constraint in their consumer practices. "Barriers to action" have been found to inhibit the incorporation of the tenets of sustainable development in important common practices like shopping for oneself and one's family in high-income countries.
The project investigates how individual citizens think about sustainable development in relation to private consumption and if concerns for sustainable development affect their consumer choices and practices. Its general research questions are: (1) Do Swedish citizens have the necessary prerequisites to be sustainable consumers? (2) Do they think about the consequences of their consumer choices and practices for sustainable development? (3) Do they exercise sustainable judgment in their consumer choices and practices? (4) Why/why not is this the case?
For more information see www.sustainablecitizenship.com
The survey questionnaire translated into English:

Survey on sustainable citizenship, english (151 Kb) (pdf)
The survey questionnaire in Swedish:

Enkät om hållbart medborgarskap, svenska (119 Kb) (pdf)
The Dynamics of Citizenship in the Post-Political World
This is a research project in conference form that views citizenship as a dynamic and multidimensional concept. In political theory citizenship conjures up normative expectations about designing justice in opportunities, activities, and outcomes. For empirical political scientists, it is a state of political affairs in a continuous state of development and, therefore, in constant need for new field investigations.
This conference focuses on contemporary post-political challenges to citizenship thought, institutions, processes, and practices. It takes its point of departure in two identified important post-political processes—de-politicization and politicization—and explores their impact on citizenship. The process of "de-politicization" entails the decreasing centrality of the state (nation-state parliamentary actors and government institutions) in protecting and providing for its citizens, guaranteeing them social and environmental rights, and regulating the allocation of common values and resources in global society. The process of "politicization" concerns the political responsibility given to non-governmental actors and institutions as well as the political role of personal life and societal roles other than the voter. It also involves the political agency now given to market actors and the increased importance of market forces generally in politics and as social welfare service providers, thus the term "corporate citizenship." How are these contemporary parallel post-political processes affecting citizenship norms, status, entitlements, and practices in the world today? Are they triggering new notions, locations, forms, and identities of citizenship?
The conference assesses both theoretically and empirically the impact of these processes on citizenship and its core values of political equality, political representation, political participation, and political responsibility. It investigates the effects of the post-political processes on how citizens understand and use their citizen rights, the new locations of politics and their impact on citizenship as a notion and practice, and the development of new citizenship identities.
The conference contains keynote speeches and five workshops on (1) citizenship gaps; (2) post-political participation; (3) human rights and European and global citizenship; (4) global economy and citizenship and (5) citizenship as new notions of belonging and identity.
Funding for the conference is provided by the Swedish Council of Research (VR), Swedish Council for Working Life and Social Research (FAS), Riksbankens Jubileumsfond (RJ), Henrik Granholm Foundation, and the Department of Political Science, Stockholm University.
For more information about the conference, see the conference website »
Research networks
ECPR Standing Group on Forms of Participation
Dramatic changes are now occurring in the field of citizen involvement in politics. Participation is evolving and diversifying not only in terms of the most common forms, but also in terms of the type of actors involved, their reason and targets of actions. Developments in political science show that individuals and groups are increasingly engaging in political activity outside the nation-state and outside the traditional realm of politics (the three branches of government). Since these changes pertain simultaneously various domains and arenas, the traditional division between conventional and unconventional political participation can no longer be adequate as a scholarly platform for studying current political developments at the individual and group level.

Micheletti, ECPR participation (27 Kb)
ECPR Standing Group on Forms of Participation had a meeting at the Joint Sessions of Workshops in Lisbon on April 16, 2009.