The Legitimacy of International Courts: Recent Challenges and Responses
Several international courts have faced significant challenges to their legitimacy in recent years. Leaving the jurisdiction of the Court of Justice of the European Union (CJEU), for example, has been a key objective for British Prime Minister Theresa May in her pre-election Brexit negotiation strategy. Similarly, the International Criminal Court (ICC) has been confronted with the prospect that some of its member states might withdraw from the Rome Statute. How do international courts respond to these challenges?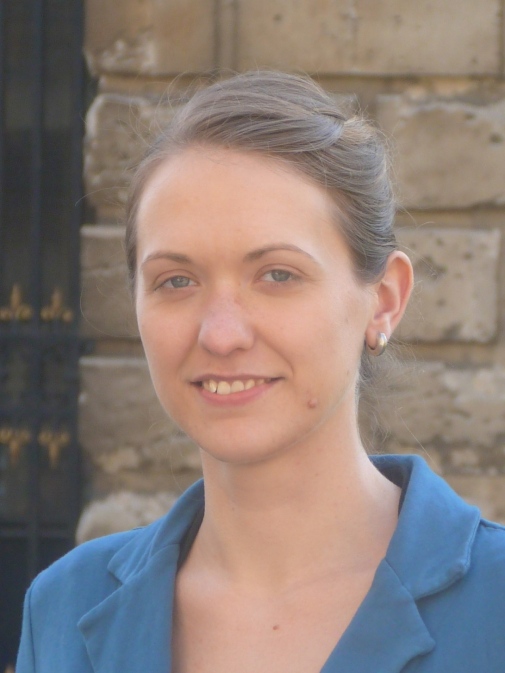 "Our laws will be made in London, Edinburgh, Cardiff and Belfast, and interpreted by judges across the United Kingdom, not in Luxembourg" (Conservative Party Manifesto 2017: 36). Withdrawing not only from the European Union generally, but also from its Luxembourg-based court has been a central part of Theresa May's approach to Brexit. After the general election earlier this month, and despite what appears to be a major shift in the British approach to Brexit, the same goal was raised again in the context of ongoing discussions on the rights of EU citizens. Notably, a British Home Office policy paper published on 26 June 2017 included the demand that "[t]he Court of Justice of the European Union (CJEU) will not have jurisdiction in the UK."
Another prominent example of recent discussions on the legitimacy of international courts are ongoing developments at the International Criminal Court (ICC). Against the backdrop of repeated criticism from the African Union, Burundi, South Africa, and The Gambia announced their decisions to withdraw from the court in late 2016 (Ssenyonjo 2017: 1-5). Following the election of President Adama Barrow, The Gambia has since reversed its decision. Furthermore, South Africa also backtracked on its withdrawal notification following a South African High Court judgment, which states that such a notification requires parliamentary approval. Nevertheless, these recent developments at the very least indicate that, in the words of ICC President Judge Silvia Fernández de Gurmendi, the ICC "faces increasing pushback" (Fernández de Gurmendi 2017: 2).
International courts are far from the only type of global governance institution that have faced challenges to their legitimacy in recent years. What is more, in cases such as the CJEU, their legitimacy is inextricably linked to that of a broader global governance institution. However, the degree to which the legitimacy of several international courts has been contested in recent years is striking.
How have international courts navigated these challenges? As mentioned in a previous blogpost by Fredrik Söderbaum, one common response of global governance institutions has been to increase opportunities for civil society participation. Similarly, for example in early 2016, the ICC Prosecutor invited external comments on a Draft Policy Paper on Case Selection and Prioritisation. The Office of the Prosecutor's (OTP) selection of the crimes and defendants it prosecutes have often been highly contested: Margaret deGuzman even argues that the degree to which the ICC is perceived as legitimate in large parts hinges on an assessment of these selection decisions (deGuzman 2012: 268). As a consequence, publishing as well as inviting external comments on the OTP's guidelines on how to select and prioritise cases can be understood as an attempt to not only increase transparency, but also to open the ICC up to an external consultation process.
At the same time, and unlike other types of global governance institutions, international courts' ability to respond to challenges to their legitimacy is arguably shaped and constrained by their distinct character and the purposes for which they were set up. After all, the use of such consultation processes is at least to some extent limited by the role of international courts, namely to reach an independent decision based on legal principles. Furthermore, Marlies Glasius, drawing on legal anthropology and sociology, rejects the argument that international criminal courts require, for example, a democratic decision on their jurisdiction to be legitimate (Glasius 2012: 47, 63).
However, some scholars have suggested alternative ways of reacting to potential legitimacy challenges. One scenario might be to increase the use of amicus curiae briefs as a way of including outside perspectives (Von Bogdandy and Venzke 2014: 243-51). Another suggestion has been to adjust the appointment procedures for international judges to ensure that these judges are able to draw on broader political – instead of only strictly legal-technical – experiences (Madsen 2015: 262). Regardless of which options international courts choose, how they will respond to recent challenges to their legitimacy will be crucial for their future role in global governance. And as Mikael Rask Madsen points out, the need to respond to such critiques may even open opportunities for international courts to redefine their position and potentially strengthen their legitimacy (Madsen 2015: 261).
Nora Stappert
Bibliography:
DeGuzman, Margaret M., "Choosing to Prosecute: Expressive Selection at the International Criminal Court," Michigan Journal of International Law 33, no. 2 (2012): pp. 265-320.
Fernández de Gurmendi, Silvia, Lectio Magistralis at the Conference "New Models of Peacekeeping: Security and Protection of Human Rights. The Role of the UN and Regional Organizations," 12 May 2017, Rome, available online at https://www.icc-cpi.int/itemsDocuments/170512__ICCPresident_ICC_and_Peacekeeping.pdf (accessed June 2017).
Glasius, Marlies, "Do International Courts Require Democratic Legitimacy?," European Journal of International Law 23, no. 1 (2012): pp. 43-66.
Madsen, Mikael Rask, "The Legitimization Strategies of International Judges: The Case of the European Court of Human Rights," in Michal Bobek (ed.), Selecting Europe's Judges: A Critical Review of the Appointment Procedures to the European Courts (Oxford: Oxford University Press, 2015), pp. 259-78.
Ssenyonjo, Manisuli, "State Withdrawal Notifications from the Rome Statute of the International Criminal Court: South Africa, Burundi and The Gambia," Criminal Law Forum (2017): pp. 1-57.
The Conservative and Unionist Party, "Forward, Together: Our Plan for a Stronger Britain and a Prosperous Future," Manifesto 2017, available online at https://www.conservatives.com/manifesto (accessed June 2017).
Von Bogdandy, Armin and Ingo Venzke, In wessen Namen? International Gerichte in Zeiten globalen Regierens (Berlin: Suhrkamp, 2014).