Maria Wendt
Associate professor/Senior lecturer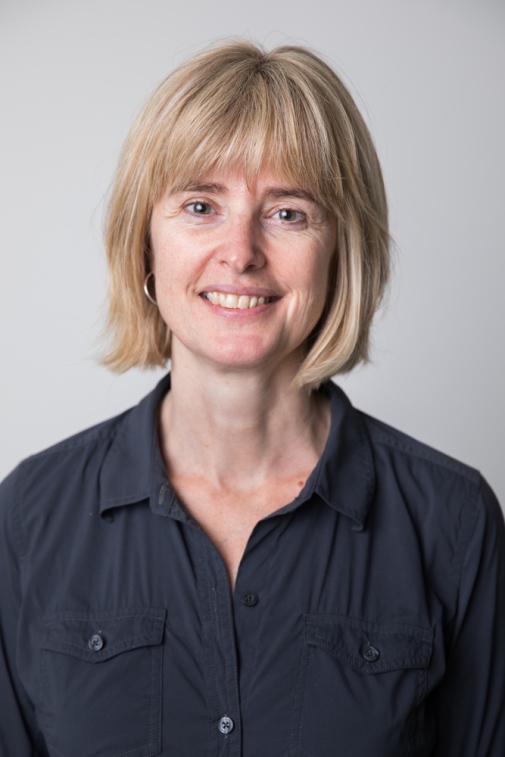 Research interest
Feminist theory, feminist international relations (IR); gendered security, war memory/history, nationalism and gender, teaching/learning political science.
Current research projects
Making a Military Heritage. Gender and Nation in Sweden's Cold War History
In Europe, increased geopolitical tensions as well as neo-nationalism, growing populism and the migrant situation draw political attention to issues of national belonging, borders and gender relations. At stake are understandings of national identity – of who we are, and what history and values that define us.
In this context, constructions of national heritage and collective memories are increasingly controversial. The aim of this transdisciplinary project is to investigate how Sweden's Cold War history is given societal meaning in the creation of a military heritage. How is national identity and gender negotiated when experiences of geopolitical threats and memories of fear and insecurity are framed as heritage? The project's design is based on joint fieldwork at military heritage sites, including official exhibitions, commercialized tourist establishments and informal uses of military structures.
The project combines two research fields – critical heritage studies and feminist international relations (IR). Contributions concern how a "dark" heritage is constructed and commercialized in a national context of prominent peace narratives. Recognizing that women's agency and experiences tend to be omitted in military memorializations, this project addresses the gender implications of military heritagization. The research also provides new knowledge on how Swedish cultural self-understanding connects to the military.
Genus och nation I kalla krigets spår: Skapandet av ett svenskt militärt kulturarv
Samtida nynationalistiska strömningar, populism och ökande migration aktualiserar frågor om tillhörighet, nationsgränser och medborgarskap. Europa präglas därtill av starkare geopolitiska spänningar och höjd försvarsberedskap i vad som har kallats ett nytt kallt krig. Frågor om nationell identitet ställs nu på sin spets. Vilka är vi, vilken historia delar vi och vilka värderingar ska vi skydda?
I denna politiska situation får konstruktioner av nationella kulturarv och kollektiva minnen av krig och konflikt en stark laddning. I det här projektet undersöks senare års initiativ att bevara minnet av kalla kriget i Sverige. Det övergripande syftet är att undersöka hur nationell tillhörighet, medborgarskap och genus förhandlas när minnen av geopolitiska hot och rädsla etableras som kulturarv.
Projektet utgår från fältarbeten på militära kulturarvsplatser som inkluderar offentliga muséer, turistanläggningar och informella bruk av övergivna militära inrättningar. Två forskningsfält, kritiska kulturarvsstudier och feministiska internationella relationer, kombineras. Kunskapsbidraget rör hur ett "mörkt" kulturarv etableras och kommersialiseras i en nationell kontext präglad av fredssträvanden och konfliktlösning. Med utgångspunkt i att kvinnors erfarenheter ofta utelämnats i militära historieskrivningar, analyserar detta projekt vilken roll genus spelar i ett militärt kulturarvsskapande. Forskningen ger även kunskap om hur svensk nationell självförståelse länkas till militären.

När soldater dör tystnar det demokratiska samtalet, Essä i Dagens Arena, 13/12 2018.
Since 2001, more than 700 European soldiers have been killed in the NATO-led ISAF operation in Afghanistan. In this war universal international values, rather than national territory, are said to be at stake. As the fallen soldiers are brought home, however, gendered representations of heroism are actualized and grief and compassion rooted in national narratives. It appears that while sending troops to fight for human rights and international institutions can be justified, the same values might be insufficient to carry the symbolic weight of legitimizing the deaths of European soldiers.
The aim of this comparative project is to examine how deaths of European soldiers in Afghanistan are given societal meanings and justifications and how these losses are politically framed and handled. Six countries with different war histories, geopolitical positions and gender regimes (Denmark, Estonia, Germany, Italy, Sweden and the UK) will be investigated. Analysis of media narratives, parliamentary debates, official policies and commemoration rituals is included.
The project proceeds from the idea that these new military deaths transform established understandings of national belonging and ideas of women´s and men´s ultimate obligations in democracies. The research investigates, firstly how the losses in Afghanistan restructure relations between war, national identity and gender, and, secondly, how these reshaped national identities influence democratic discussions and practices.