Joost de Moor
Biography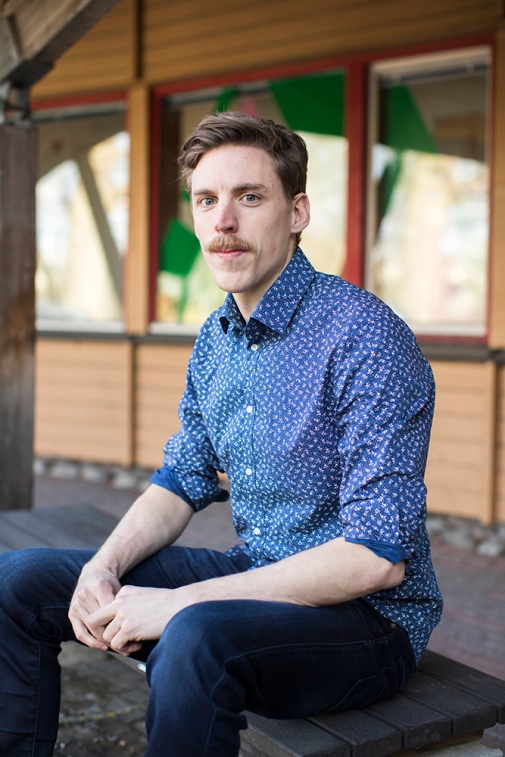 As a Postdoc at the Department of Political Science at Stockholm University, I am conducting a research project into the role of social movements in shaping cities responses to the challenges posed by climate change. I am also involved in the development of an interdisciplinary research initiative to integrate environmental research within and across the faculties of humanities, social sciences and law. Drawing on my multidisciplinary training as an anthropologist (MSc) and political scientist (PhD), I combine qualitative and quantitative methods in research on social movements and political participation. I am particularly interested in environmental and urban movements and citizens' engagement in protest, prefiguration and lifestyle politics. I am a principle investigator in a panel study (2017-2019) of political participation in Belgium.
Based on research into the impact of political opportunity structures on activism, I obtained a PhD from the University of Antwerp in 2016. Before coming to SU, I worked as a Postdoc at Keele University (UK) and the Centre for the Understanding of Sustainable Prosperity (CUSP). I conducted research into prefigurative environmental activism and (de-)politicization and taught on environmental politics. I am still a Research Fellow at both institutions. In 2015, I was a visiting scholar at the University of Mannheim (MZES). Since 2015, I have been the Convener of the Standing Group on Participation and Mobilization of the ECPR, and I am an Associate Editor for ECPR's open access journal Political Research Exchange.
Research Interests
Environmental and climate politics, protest and social movements, political participation, political consumerism and lifestyle politics.
Publications
Published journal articles
de Moor, J. (2020). Alternative globalities? Climatization processes and the climate movement beyond COPs. International Politics.
de Moor, J., & Verhaegen, S. (2020). Gateway or getaway? Testing the link between lifestyle politics and other modes of political participation. European Political Science Review, 1-21.
de, Moor, J. (2020). Alternatives to Resistance? Comparing Depoliticization in Two British Environmental Movement Scenes. International Journal of Urban and Regional Research, 44: 124-144.
de Moor, Philip Catney & Brian Doherty (2019). What hampers 'political' action in environmental alternative action organizations? Exploring the scope for strategic agency under post-political conditions. Social Movement Studies.
de, Moor, J., Theocharis, Y. and van, Deth, J.W. (2020). Digitally Networked Participation and Lifestyle Politics as New Modes of Political Participation. Policy & Internet.
de Moor, J. & M. Wahlström. (2019). Narrating political opportunities: explaining strategic adaptation in the climate movement. Theory & Society, 48(3), pp. 419-451
de Moor, J. (2018). The 'efficacy dilemma' of climate activism: The case of COP21. Environmental Politics 27(6), pp 1079-1100.
de Moor, J., S. Marien & M. Hooghe (2017). Why only some lifestyle activists avoid state-oriented politics: A case study in the Belgian environmental movement. Mobilization 22(2), pp 245-264.
de Moor, J. (2017). Lifestyle Politics and the Concept of Political Participation. Acta Politica 52(2), pp 179-197.
de Moor, J. (2016). Practicing Openness: Investigating the Role of Everyday Decision Making in the Production of Squatted Space. International Journal of Urban and Regional Research 40(2), pp 410-424.
de Moor, J. (2016). External Efficacy and Political Participation Revisited: The Role of Perceived Output Structures for State- and Non-State-Oriented Action Forms. Parliamentary Affairs 69(3), pp 642- 662.
Chapters in edited volumes
de Moor, J. (2019). Movement Goals and Recruitment Strategies: How Mitigation and Adaptation Shape Inclusion in Climate Justice Projects. In S. Zajak & S. Haunss (Eds.), Social Stratification and Social Movements: Theoretical and Empirical Perspectives on an Ambivalent Relationship. London: Routledge.
de Moor, J. & P. Balsiger (2019). Leading by example? Political consumerism in Northwestern Europe. In P. Oosterveer, M. Micheletti & M. Boström (Eds.), The Oxford Handbook of Political Consumerism. Oxford: Oxford University Press.
de Moor, J., E. Morena, & J.-B. Comby (2017). The ins and outs of climate movement activism at COP21. In S. C. Aykut, J. Foyer, & E. Morena (Eds.), Globalizing the Climate: COP21 and the Climatization of Global Debates. London: Routledge
Wahlström, M., & J. de Moor (2017). Governing dissent in a state of emergency: Police and protester interactions in the global space of the COP. In C. Cassegård, L. Soneryd, H. Thörn, & Å. Wettergren (Eds.), Climate Action in a Globalizing World: Comparative Perspectives on Social Movements in the Global North. London: Routledge.
Doctoral dissertation
de Moor, J. (2016). The Two-Dimensional Structure of Political Opportunities: A Quantitative and Mixed-Methods Analysis of the Effect of Political Opportunity Structures on Nonelectoral Participation. University of Antwerp.
Other publications
de Moor J. (2018) Why some cities are 'rebel cities' – interview with Yaz Brien about Bristol's resistance scene. Open Democracy / ISA RC-47: Open Movements, 17 October.
Hammond, M., G. Smith, J. de Moor, P. Catney, and B. Doherty (2018). Sustainable Prosperity and Democracy—A Research Agenda. CUSP Working Paper Series No 8.
de Moor J. (2017). COP21: The climate movement's last summit?, Open Democracy / ISA RC-47: Open Movements, 18 February.
de Moor, J. (2015). Climate justice activism under the 'state of emergency'. In M. Brüggemann, (ed.), Media Representations of Climate Change Politics at COP21: The End of the Beginning.