Johanna von Bahr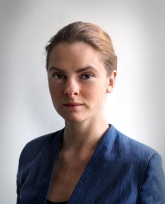 Research project
The PhD dissertation is divided into two interrelated parts. The first part aims to explain state compliance with the Convention on the Rights of the Child, (CRC), and focuses on violence against children. This research explores the impacts of different international and national factors on state compliance with the CRC, as concerns corporal punishment of children. It includes analysis of a comprehensive sample of states from 1999 to 2016, as well as an in-depth case study on Vietnam.
In the second part, the dissertation establishes why and how children's rights have grown as policy issues on the European Union's external agenda. It explores both policy-making processes at the EU level and implementation processes at the country level.
The project is part of the research group Global and Regional Governance and funded by the Swedish Research Council.
Research interests
Children's rights, human rights, international relations, international cooperation and institutions, European Union external policy
Background
Before joining the Department, Johanna worked for AIDS Accountability International, an NGO based in Sweden and South Africa, where she lead an initiative to strengthen workplace AIDS programs in the countries and sector most affected by the disease. The work involved the development of company rankings, and was carried out in collaboration with the International Labour Organization, the International Trade Union Confederation and the Global Business Coalition on Health. Johanna has a Master's degree in Public Health from the Karolinska Institute.
Publications
von Bahr, J., 2017. Explaining child rights mainstreaming in EU external policy. Journal of Comparative European Politics, 15(4): 499-517. https://link.springer.com/article/10.1057/s41295-016-0001-x
Löfgren, J., Byamugisha, J., Tillgren, P. and Rubenson, B., 2008. The perspectives of in-school youths in Kampala, Uganda, on the role of parents in HIV prevention. African Journal of AIDS Research, 8(2): 193–200.
Conferences and invited presentations
International Studies Association (various years).
Harvard FXB Center for Health and Human Rights (2018).
Global Child Forum (2015).
The Swedish Network for European Studies in Political Science (2015).
Nordic Political Science Association (2014).
Teaching
Course Director and Supervisor of bachelor essays, Global Development III: 'Transnational collaboration and development'.
Lecturer, International Politics I: 'Development and Human Rights'; 'International Political Economy'; 'The European Union and regionalization'.
Positions of trust
Chair of the Ph.D. Council (2015).
Senast uppdaterad: 30 april 2020
Webbredaktör: Pär Schött
Sidansvarig: Johanna von Bahr