Drude Dahlerup
Leader of Women in Politics Research Network, www.statsvet.su.se/wip
Link to my personal homepage (external link www.drudedahlerup.com)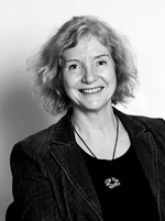 Present projects
1. Breaking Male Dominance in Old Democracies
A research project lead by Drude Dahlerup, Stockholm University, and Monique Leyenaar, Radboud University, Nijmegen. Book contract with Oxford University Press. To be published 2012. Financial support from Stockholm University's 'medel för framjande av internationellt forskningssamarbete'.
2. A Nordic-Arab PhD Network, WEB
A new network has been established for master students, PhD students and post-doc scholars doing research on women in public life in the Nordic countries and in the Arab region. The purpose of the network is three-fold:
to contribute to the development of research in the field of women in political life.
to facilitate the exchange of theories, methodological approaches and empirical findings between young Arab and Nordic scholars.
to facilitate contacts between senior and junior researchers in the field. Thus, the network will be of vital help to young scholars who are looking for international research contacts and who are in want of add-itional external supervision capacity.
The network was initiated by Drude Dahlerup, in co-operation weith Anette Borchorst, Aalborg University and KVINFO, the Danish Centre for Information on Gender, Equality and Ethnicity. The project is financed through KVINFO's Arab project by the Danish Ministry of Foreign Affairs (www.womendialogue.org).
Turkish participants supported by the Swedish Consulate in Istanbul through Stockholm University.
3. New Avenues for Political Influence for Women in the Arab Region?
Project by Drude Dahlerup and Lenita Freidenvall, Stockholm University, and Soukina Bouraqui and Giorgia Depaoli, CAWTAR, Arab Women Center Training and Research Center, Tunis, Tunisia. Supported by Vetenskapsrådets International Collaborative Research Grants 2012-2014.
4. Identity, Gender and Representation: Empirical Analysis of Representation of Women's Interests
Conference, February 24-26, 2012, and book project lead by Michelle Taylor-Robinson and Maria Escobar-Lemmon, Dept. of Political Science, Texas A&M University. Book chapter on "The Historical Construction of 'Women's Interests' – Scandinavian Experiences.
5. Electoral Gender Quotas / Könskvotering inom politiken
A global research project on the new world-wide trend to adopt gender quotas for the electoral lists, for publications, see and www.quotaproject.org.
Initially financed by The Swedish Research Council (with Lenita Freidenvall).
Contract between Dept. of Political Science, Stockholm University (DD), the Inter-Parliamentary Union and International IDEA, concerning the Global Web site on Quotas for Women in Politics. Present MOU runs for 2011-2012.
6. FEMCIT – Gendered citizenship in a multicultural Europe
Partner in this large integrated research project under the Sixth Framework of the European Commission, see www.femcit.org - our focus is on gender and ethnicity/minority representation (with Lenita Freidenvall). Stockholm University part to be finished in 2012.
9. Research network on Nordic Populism (NOPO) – member of.
The aim of this network is to create, develop and stimulate a closer activity and collaboration among scholars in the Nordic countries that study populism from various perspectives and by using different disciplinary approaches. Research in populism in the European context has generally blossomed during the last decade. The rise and development of this phenomenon have been met with increasing attention in the Nordic countries, where the populist demand and the political response seem to have given shape to a Nordic model with some shared characteristics. Funded by Nordforsk, 2011-2013. Leader Susi Meret, Aalborg University. www.nordic-populism.aau.dk
Assignments
Appointed to UN Global Civil Society Advisory Group, to advise executive director of UN Women, Michelle Bachelet, 2012-
UN Women Executive Director's Global Civil Society Advisory Group Terms of Reference (110 Kb)
Letter of invitation: Dahlerup, UN Women, invitation 2012 (322 Kb)
IPU consultant to Tunisia March 2011.
Consultant to Kosovo, December 2011 for Kvinna-till-kvinna and Kosovo Center for Gender Studies
Consultant in Cambodia, September 2010. Dahlerup, Cambodia report, 2010 (168 Kb)
UNDP consultant on gender quotas to Sierra Leone, December 2009. Dahlerup, Gender Quotas in Sierra Leone, 2010 (65 Kb)
Expert for www.iKNOWPolitics.org, the International Knowledge Network for Women in Politics
Member of the scientific council of the Swedish think-tank, Agora
Chair of the Danish think-thank NyAgenda
On the editorial advisory board of the journal Equal Opportunities International
Vice-Chair of the Danish Government's Council for European Politics 1993-2000
Member of the board of KVINFO, The Danish Center for Information on Women and Gender, Copenhagen, 1998-2003
Member of the Norwegian State Research Council, section for political science 1991-1994
Head of Cekvina, Centre for Gender Studies at the University of Aarhus, 1991-92 and 1997
Chair of the International Political Science Association's Research Committee on Sex Roles and Politics, 1982-85 (together with Professor Fanny Tabak, Brazil)