PhD Studies
The Department of Political Science at Stockholm University offers a graduate programme leading to the Swedish degree of 'filosofie doktor' (Ph.D.).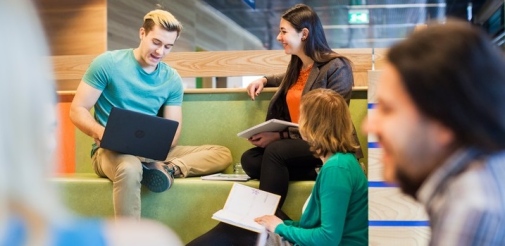 The studies of students accepted to the programme are fully financed by the Department (external financing by e.g. a research institute is also possible). Only Ph.D. students that are fully financed by either the department or a research institute or the like can be accepted to the programme.
Aim of the programme
The aim of the doctoral programme in political science is to give the student specialised knowledge within the subject field, a thorough training in research methods and a good understanding of the problems occurring in the research and the practical application.
The programme should familiarise the student with different structures of society and ideas, and give a broad orientation of the research development within the subject, with the purpose of making the student a critical and independent researcher with the ability to plan and develop scientific reports. Furthermore, the aim of the program is to make the student suited, in the capacity of a researcher, teacher and expert, to complete such tasks in society where sound knowledge of political science is of value.
Description of the programme
The Swedish doctoral programme, similar to the US Ph.D. system, is designed to take four years of full-time study. In terms of the Swedish university credit system, the program comprises 240 credits (1.5 credit = 1 week of study, 30 credits = 1 term of full-time study).
There are two main blocs in the programme: course work (75 credits, of which some courses are obligatory and some are selected in consultation with the supervisor) and work in connection with the Ph.D. dissertation, including research, writing and seminars (165 credits). The dissertation is either a mongraph or a compilation thesis.
Please find more information about the programme under Rules and regulations.
Language of instruction
The courses and seminars within the doctoral programme at the Department of Political Science are generally given in Swedish and/or English. Even though proficiency in Swedish is not a formal requirement for admission, it is very helpful for effective participation in the courses.
Links