Outgoing students
The Department of Political Science at Stockholm University has comprehensive and much appreciated exchange programmes with other universities in Europe and the rest of the world.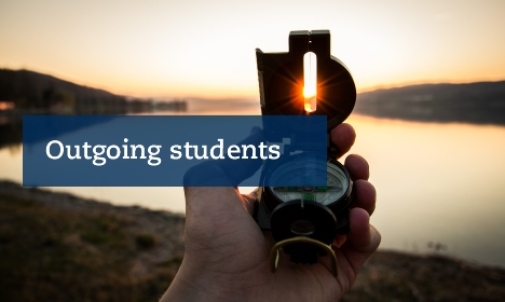 Erasmus+/Nordplus
The Department of Political Science has Erasmus+ bilateral agreement with around 30 partner universities in Europe, the Nordplus and Nordlys Programme for students from the Nordic countries.
Departmental agreements
The department has a departmental bilateral exchange agreement with the Leshan Normal University in China.
If you want to know more about the possibilities to study at Leshan Normal University please contact our exchange coordinator Merrick Tabor, merrick.tabor@statsvet.su.se
Central university-wide agreements
Stockholm University has central university-wide agreements with about fifty universities all over the world, such as University of Technology Sydney (AU), York University (CA), Shanghai Jiao Tong University (CN), The University of Auckland (NZ), National university of Singapore (SG), Lomonosov Moscow State University (RU), and University of Washington in Seattle (US), University of Michigan (US) and New York University (US).
To study abroad as a free mover student
If you wish to study abroad as a non-exchange student (free mover) there are no other regulations than the rules and limitations CSN has about financing your studies. If you wish to transfer your credits for the courses you study abroad into your Swedish degree, you must contact the respective departments in due time before you leave and set up a study plan. Remember that the university you intend to study at must be internationally recognized. Furthermore, you need to get academic credits at the university in order to be able to validate them at you home university.
Practical information about exchange studies
Here you will find more information if you are interested in outgoing exchange studies: su.se/studyabroad.