International master's programme in Political Science
The International Master's Programme in Political Science offers breadth and depth in the study of politics. The programme aims to help students develop a critical understanding of the subject's practical and theoretical dimensions, and equips them with a multifaceted set of analytical and methodological skills.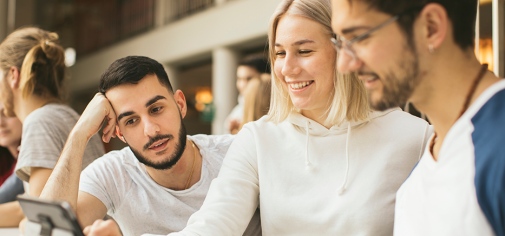 The programme combines professional preparation with state of the art courses in political science, and includes both compulsory and elective courses. All courses are advanced level courses, and are taught in English.
Programme structure
The first year of the programme consists of compulsory core courses and elective thematic specialisation courses. Each elective period offers the student a set selection of courses taught at the department. The number of seats for each course is limited. Programme students are allocated places according to admissions merit value.
The independent research project (the Master's Thesis) is written during the third semester. The topic is developed in consultation with a supervisor. During the final semester students undertake a workplace internship, study abroad as an exchange student, or take courses selected in consultation with the Director of Studies.
The education plan states the eligibility requirements, the composition of the programme, as well as the goals and expected study results of the programme. You will find it here.
Application
Before you apply for a Master's programme you need to make sure you have the required academic qualifications and language skills. In addition to the general entry requirements, the programme and the master's level courses have specific entry requirements.
The Master´s programmes in English are only open for admission in the international admission´s round, deadline January 15th.
Careers and employment
For more information the labour market and career opportunities, please see our page Careers and employment