Great interest in the US presidential election
The seminar hall was filled with students when the Department of Political Science arranged a debate about the US presidential election. Several experts where there ready to discuss American politics.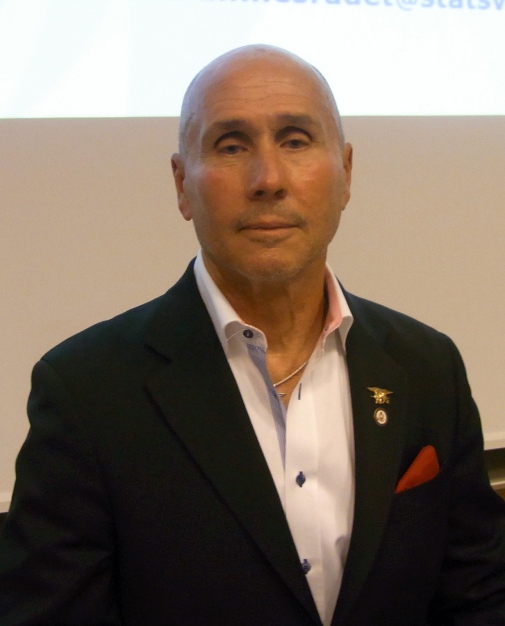 The panel debate was part of the introduction day where new political science students are welcomed to the department.
Key note speaker was Richard La Roche, a retired US diplomat. He gave his personal view on the American election. "The latest polls show Clinton ahead of Trump but despite this you can't declare a winner yet", warns La Roche. The country is very fragmented and its political temperature too overheated so a lot can still happen in terms of who will win the election.
A bizarre election
Ginna Lindberg, a Swedish journalist and former correspondent in Washington, has covered American politics for over 20 years. She thinks this election has been the most bizarre one in her career. "As a journalist this has been a very difficult election to cover", says Lindberg. "Our job is to fact check the candidates' campaigns. But when you've tried to ask Trump questions he hasn't really answered. He has just dismissed the questions saying you're the mainstreet media."
According to Merrick Tabor, senior lecturer at the Department of Political Science, there have never been two candidates that have been this unpopular. "As a political scientist I wouldn't call the election bizarre, instead I would call it interesting. As a voter I would call it tragic", says Tabor.
Culture and identity in focus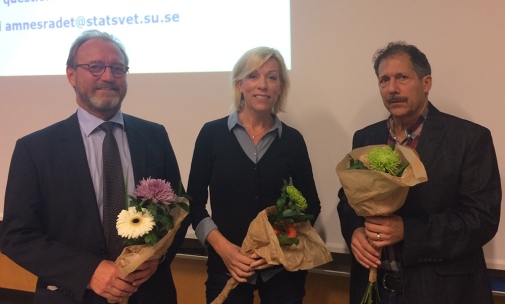 "Characteristic for this election is that the two candidates do not discuss any politics whatsoever", says Tabor. The only argument the two candidates use is that "they are not the other". Something Ginna Lindberg agrees with: "In this election, there has not really been any discussion about economic issues or other political issues. Rather cultural and identity issues have been in focus."

"There is still a large part of the voters that have not yet decided, therefore, you can't draw any conclusions yet", says Merrick Tabor.
The panel debate was arranged by the Department of Political Science together with the Student Council. Panelists were Mats Karlsson, The Swedish Institute of International Affairs, Ginna Lindberg, Swedish Radio and Merrick Tabor, the Department of Political Science. Moderator was Professor Drude Dahlerup, the Department of Political Science.