New initiative in environmental human sciences
Climate refugees, climate change in fiction and protest movements for climate actions. These are some topics that will be studied in a new Stockholm University initiative on environmental human sciences.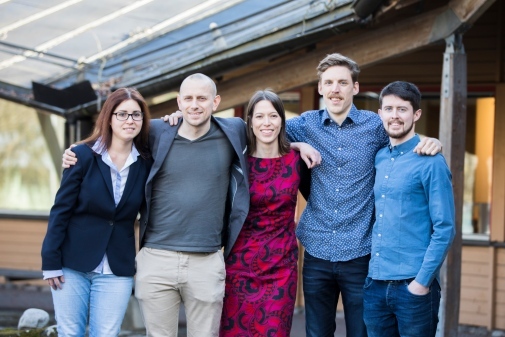 Research on environment and climate changes is not only performed at the faculty of sciences sciences at Stockholm University. Economists, philosophers, political scientists and many other scholars in social science, humanities and law, also conduct research on these issues. As a way to develop a strong collaborative network on environmental issues between the three faculties of humanities, law and social sciences, Human Science at Stockholm University has started a new initiative: Environmental Research in Human Science.
On the initiative's web site, www.su.se/hvmf, it is said that the human factors driving on-going global environmental change cannot be fully understood without a human sciences perspective. The goals of this effort are to lay the foundations for the buildup of more long-term structures for cross-faculty collaboration within this field as well as support to research projects. Collaboration with science should strengthen internationalisation as well as collaboration with stakeholders outside the university.
Five post docs recruited
Environmental Research in Human Science consists of a steering group (with professors from the disciplines of archaeology, law and political science), postdoctoral researchers as well representatives from a variety of disciplines interested in the issue. Five postdoctoral researches have been employed by the project since late autumn 2018 representing the departments of archaeology and classical studies, English literature, law and political science.
At the opening event for the initiative in Juristernas Hus on 19 March, Karin Bäckstrand, professor in environmental social science at the Department of Political Science, and Jonas Ebbesson, professor in environmental law, opened the event as members of the steering group. Kerstin Lidén, professor and head of the Department of Archaeology and Classical Studies is the third, key member of the steering committee.
Strong environmental research
Karin Bäckstrand said that we face pressing environmental problems and universities have a special role to play in an era of fake news. She further stressed that Stockholm University a few years ago was ranked number three in the world in environmental research.
– This position is primarily explained by our strong research in science, but the university also has strong environmental research in other areas. By this initiative, we aim to build bridges between environmental researchers in the three faculties in Human Science (Humanities, Social Sciences, Law) with the objective to collaborate with the Science Faculty. One such occasion will be the Stockholm University Sustainability Forum on 29 October with the theme "Democracy, Populism and Sustainable development".
Jonas Ebbesson told the audience that the preparations for this initiative on environmental research stretch 20 years back in time. The founding of Stockholm Resilience Centre in 2007 was a milestone and has had impact also on other areas in the quest for enhancing transdisciplinary environmental research.
One of the first steps within the new initiative was to call for post docs which attracted 90 applicants from all over the world. Five of them have recently been hired and they gave short presentations of their forthcoming research.
Adaptability for farming communities
Archaeologist Eugene Costello, from Ireland, will conduct research on adaptability for farming communities in Medieval and Early Modern Ireland, Scotland and Western Sweden (Värmland). Focus will be on how vulnerable communities used upland farming to endure hard times and how they focused on cattle to survive. The aim is to use the results from the past to discuss values of sustainable food production today.
Interviews with school strikers
Joost de Moor is a Dutch political scientist. His research focuses on social movements and especially within the environmental area. He will study mobilisation and non-mobilisation on climate. A part of his research will be interviews with climate activists in the ongoing school strikes for the climate in several European cities.
Another post doc is Francesca Rosignoli who has a PhD in Public, Comparative and International Law from the Sapienza University in Italy and is now a postdoctoral fellow at the Department of Political Science. She will perform research on environmental justice and climate refugees. One question she will focus on is if refugee status should be broader to recognize climate refugees.
Brazilian politics and climate fiction
Larissa Basso, at the Department of Law, will explore the rationale of sustainability transitions. She will look at why some countries seem to be committed with decarbonisation while others don't seem to be. She will analyse energy politics embedded into the political economy in several countries. In her PhD, she asked why Brazil, where she comes from, is a conservative actor in climate governance.
The fifth post doc is Gregers Andersen from Denmark, now at the Department of English. He will explore how the scientific warnings of run-away global warming enter contemporary popular fictions. In particular, his project focuses on how human and non-human resource consumption is imagined to be managed on a heated planet scarce of vital resources.
After the short presentations, there were group discussions on which issues to work with and how to disseminate the research that will be conducted within the new initiative. Open lectures, workshops, public outreach activities in schools, movie screening with discussion panels, collaborations with museums, open pot funding and breakfast seminars were among the ideas that now will be discussed further.
New doctoral research school
Other activities related to environmental research in the human sciences area are a new doctoral school in Environmental Humanities with 18 PhD students in four courses and a new transdisciplinary course next autumn on climate, "Climate Change Solutions" and seminar series within the EH network. 23 May there will also be a lecture by Robyn Eckersley, professor in political science at Melbourne University, on climate leadership and collective action.
Anyone interested in environmental research in human sciences is welcome to join.
More information: www.su.se/hvmf