Johanna von Bahr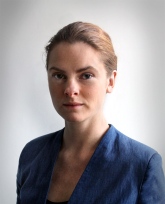 Johanna von Bahr was enrolled as a PhD Candidate at the Department in January 2012. Her dissertation project aims to determine how the European Union is working to promote, protect and fulfil children's rights in its external policy. It will establish how child's rights became an issue on EU's external agenda and how it is being implemented through development aid and political dialogues. The project explores these issues through a study of policy-making processes at the EU level and implementation processes at the country level, in Ethiopia and Vietnam. The results of the project will help to identify obstacles to, and strategies favouring, the protection of children's rights through development policy, and more broadly, the effectiveness of rights-based and gender sensitive approaches to development and policy mainstreaming as strategy in EU external action.
The project is linked to the research program Transdemos/Transaccess and part of the research group Global Governance and Transnational Actors. The project is funded by Sida.
Background
Before joining the Department, Johanna worked for AIDS Accountability International, an NGO based in Sweden and South Africa, where she lead an initiative to strengthen workplace AIDS programs in the countries and sector most affected by the disease. The work involved the development of company rankings, and was carried out in collaboration with the International Labour Organization, the International Trade Union Confederation and the Global Business Coalition on Health. Johanna has a Master's degree in Public Health from the Karolinska Institute.
Publications
Löfgren J., Byamugisha, J., Tillgren, P. & Rubenson B. (2008), "The perspectives of in-school youths in Kampala, Uganda, on the role of parents in HIV prevention". African Journal of AIDS Research, 8(2): 193–200.
Lecturing
- Global Public Health Course, Karolinska Institute.
- Public Health Bachelor Programme, Karolinska Institute.
Senast uppdaterad: 17 januari 2014
Webbredaktör: Pär Schött
Sidansvarig: Johanna von Bahr