Max Waltman
Ph.D., Postdoc Researcher, Wenner-Gren Fellow (International)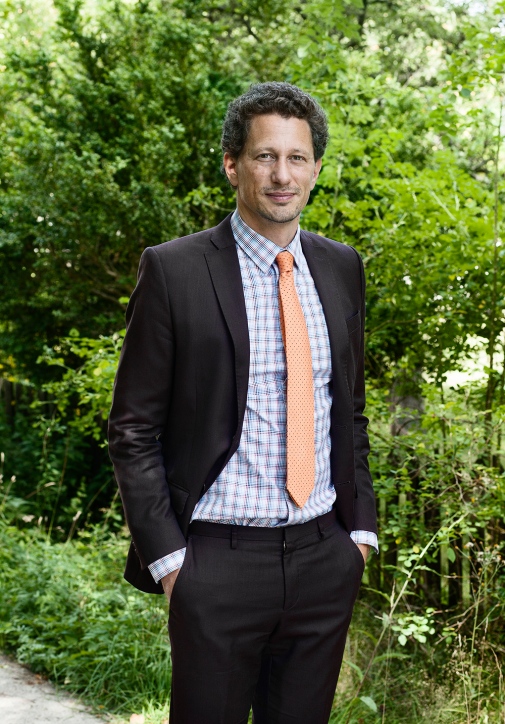 E-mail: max.waltman@statsvet.su.se
Max Waltman is a postdoc researcher supported by the Wenner-Gren Foundation. He is invited to Harvard University as a Fellow at the Weatherhead Center for Int'l Affairs the academic year 2016-2017 (also supported by the Sweden-America foundation), then to University of Michigan Ann Arbor in 2017-2018. Waltman has published scholarly and popular media articles on legal challenges to sexual exploitation (prostitution/trafficking), and on legal challenges to pornography and its association to sex inequality and gender-based violence. His work covers Canada, Sweden, the United States, and international law. Waltman has been published in Harvard Journal of Law & Gender, Political Research Quarterly, Michigan Journal of International Law, and Women's Studies International Forum, and his op-eds have appeared in the New York Times, Toronto Star, in Swedish daily newspapers (DN, SvD, GP) and on various online news sites. His PhD dissertation, a monograph entitled The Politics of Legal Challenges to Pornography (Dec. 16, 2014), analyzes the obstacles and potential in democracies to legally and effectively address pornography's empirically documented production and consumption harms, suggesting alternatives. It compares legal challenges under different democratic and legal frameworks in Canada, Sweden, and United States on basis of an analysis of the large body of empirical evidence suggesting that pornography is a practice of inequality – a form of sexual exploitation causing sexual aggression and attitudes supporting violence against women, thus obstructing sex equality. Waltman participates at international conferences, is consulted by legislative bodies domestically and abroad, and works on policy initiatives with prostitution/trafficking survivors and feminist groups.
Articles in Peer-Reviewed and Law Review Journals
"Assessing Evidence, Arguments, and Inequality in Bedford v. Canada." Harvard J. Law & Gender 37 (2014): 459-544.
"Prohibiting Sex Purchasing and Ending Trafficking: The Swedish Prostitution Law." Michigan J. Int'l Law 33 (2011): 133-57 (translated into Korean).
"Sweden's Prohibition of Purchase of Sex: The Law's Reasons, Impact, and Potential." Women's Studies Int'l Forum 34, no. 5 (2011): 449-74 (free version on SSRN).
"Rethinking Democracy: Legal Challenges to Pornography and Sex Inequality in Canada and the United States." Political Research Quarterly 63, no. 1 (2010): 218-237 (free version on SSRN) (additional podcasts available with Amy Mazur, co-editor of PRQ, Catharine MacKinnon, Kathleen Mahoney, William Hudnut, and Max Waltman).
Ph.D. Dissertation
The Politics of Legal Challenges to Pornography: Canada, Sweden, and the United States. Stockholm Studies in Politics 160. Stockholm University, 2014. ISBN 9789176490471 (monograph; limited edition)
Reports, Briefs, Submissions etc.
Pornografi och mäns våld mot kvinnor, with a preface by Catharine A. MacKinnon, in collaboration with Unizon. Part 2 of Porr och prostitution: en rapport om utsatthet och efterfrågan, edited by Unizon, pp. 31-108. Stockholm: Unizon, 2016.
Pornography and Men's Violence Against Women, translated by Marion Söderström, reviewed and revised by Max Waltman, with a Preface by Catharine A. Mackinnon, and in collaboration with Unizon. Part 2 in Pornography and Prostitution: A Report on Exploitation and Demand, edited by Unizon, pp. 31-108. Stockholm: Unizon, 2016.
Remissvar till SOU 2016:42, "Ett starkt straffrättsligt skydd mot köp av sexuell tjänst och utnyttjande av barn genom köp av sexuell handling, m.m." [considerate party brief], submitted Oct. 24, accessed Oct. 30, 2016 at Sweden's government.
With Catharine A. MacKinnon, "[Gemensamt] Svar till Förbud mot köp av sexuell tjänst: En utvärdering 1999-2008 (SOU 2010:49)" (remissvar) / "A Response to Prohibition Against Purchase of Sexual Service: An Evaluation 1999-2008 (SOU 2010:49)" (considerate parties' brief) (Feb. 2, 2011) (submission with 12 signatories, NGOs/individuals).
With Catharine A. MacKinnon, "Förslag till regeringens utredning av sexköpslagen / Suggestions to the Government's Review of the Sex Purchase Act (Sweden)" (March 17, 2010) (submission with 13 signatories, NGOs/individuals).
Selected Popular Media Publications
"Criminalize Only the Buying of Sex." Op-Ed, Room for Debate, New York Times, April 20, 2012.
"The Scars of Prostitution." Op-Ed, Toronto Star, Oct. 31, 2011.
"Evidence Shows Ending Demand Works." Op-Ed, Rabble.ca (News Site), Oct. 11, 2012.
"Stärk prostituerade personers möjlighet att kräva skadestånd" [Empower Prostituted Persons' Options for Demanding Damages]. (With MP Carina Hägg (S), MEP Eva-Britt Svensson (V), Olga Persson (SKR) et al.) Op-Ed, Göteborgs-Posten, May 10, 2011.
"Vårt förslag handlar inte om tvång" [Our Proposal is Not Compulsory]. (With SKR [Olga Persson], Gudrun Schyman, Luis Ramos-Ruggiero et al.) Op-Ed, SvD Opinion-Brännpunkt, Svenska Dagbladet, Apr. 14, 2011.
"Prostituerade är brottsoffer" [Prostituted Persons are Crime Victims]. (With SKR [Olga Persson], Gudrun Schyman, Luis Ramos-Ruggiero et al.) Op-Ed, SvD Opinion-Brännpunkt, Svenska Dagbladet, Apr. 9, 2011.
"Torskarna ska betala skadestånd till de prostituerade [personerna]" [The Johns Shall Pay Damages to Prostituted Persons]. (With Catharine A. MacKinnon, Gudrun Schyman, et al.), Newsmill, Nov. 4, 2008.
"Porr inspirerar till våld" [Porn Inspires Violence]. (With Gurdun Schyman). Brev till Ledarsidan [Letter on Editorial Page], Expressen, Aug. 6, 2006, sec. 1, p. 1.
"Ge skadestånd till prostitutionens offer" [Give Damages to Victims of Prostitution]. (With MP Gudrun Schyman) Op-Ed, DN-debatt, Dagens Nyheter, July 25, 2006.
Selected Media Activity
Quoted and cited by Sarah Glazer in "Decriminalizing Prostitution," Congressional Quarterly Researcher, April 15, 2016, 337–60 (CQ Researcher, requires subscription).
Interviewed by Margaret Wente in "Sweden's Prostitution Solution," Globe & Mail, March 17, 2015, p. A11.
Debating in "Punish the Prostitute or Fine the Client?," TV-debate with Max Waltman, Pauline Arrighi, Gil Mihaely, and Cari Mitchell, moderated by François Picard, France 24, Nov. 27, 2013 (part 1, part 2).
Interviewed by Ally Foster in "What's Next for Canada's Prostitution Laws?" Embassy: Canada's Foreign Policy Newspaper, Jan. 23, 2013, pp. 10, 13.
Interviewed by Birgit Schmid in «Warum Prostitution verboten werden muss», Das Magazin, September 15–21, 2012, p. 23 (no. 37) (weekly magazine).
Past Event
Organizer of "Legal Challenges to Gender-Based Violence: An APSA Short Course sponsored by Law & Courts, Human Rights, and Women's Politics Research's sections." Preconference workshop held at the annual meeting for the American Political Science Ass'n (APSA), Washington DC, September 1, 2010. Twenty two (22) scheduled presenters and interlocutors including Melissa Farley, Leslie Goldstein, Neil Malamuth, Wendy Murphy, and others.